Florida's own Asa Ten Pow (9-1, 5 KO's) returns to the ring at GLORY 67 ORLANDO in search of his fifth straight win between the white ropes of the GLORY ring.
Ten Pow, of West Palm Beach, Florida, has racked up three consecutive wins since debuting at GLORY 48 NEW YORK in the summer of 2018.
His debut was memorable for its brevity and the decisiveness of the finish: Ten Pow took Justin Greskiewicz out with a series of body shots that ended the fight via TKO in the first round.
That debut fight went out worldwide via UFC Fight Pass and earned Ten Pow a host of new fans immediately. That number has only grown with each subsequent victory.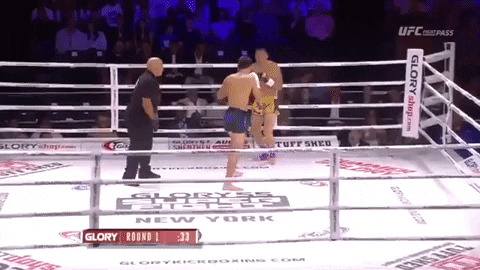 Opposite him in Orlando will be 'The Moroccan Maniac' Houssam El Kasri (2-2, 2 KO's), who made his GLORY debut just one month after Ten Pow and scored finishes in his first two fights for the organization.
The skilled youngster does not have the experience Ten Pow has but has clearly demonstrated his potential as a future contender. He hopes to accelerate his rise to that status by stealing Ten Pow's shine in the Floridian's home state next month.
GLORY 67 ORLANDO takes place Friday, July 5 at the Silver Spurs Arena in Kissimmee, Orlando Metropolitan Area, Florida.